This post will focus on building your own portfolio of individual Canadian stocks. There are so many simple and interesting 'stock picking' strategies for the Canadian market. Many of the strategies focus on the big Canadian dividend payers. We'll look at a few of those strategies. This might hold the answer to how do you invest in the Canadian stock market?
This week Rob Carrick of the Globe and Mail updated a simple equal-weight high dividend strategy. Here's an update to a simple stock-picking strategy that left the TSX in the dust over the past decade. In more succinct fashion it's called the 2-minute portfolio because that's about 'how long it takes' to make.
From that article …
Data for the 2MP is managed by Morningstar CPMS, which has done back-testing that sets Dec. 31, 1985, as the start date. In the 34 years of the 2MP, the past 10 might be the best stretch ever. The total return for the portfolio from 2010 through 2019 was an average annual 10.4 per cent, compared with 6.9 per cent for the index.

The 2-minute portfolio has also beat the market in the last 3, 5, and 15 year periods to end of 2019.
What helps that portfolio construction is the equal-weight feature. Instead of concentration in financials and energy, the portfolio gives equal weight to 11 sectors. The high dividend component can find enough profitability and value.
Simple is as simple does. Here's a snapshot of the current holdings. There is not a lot of turnover year over year, surprisingly.
Buy the Canadian bank that sucks.
Also from the Globe, buying the Canadian bank stock laggard.
The Canadian bank that sucked last year was CIBC. But of course you can't survive on Canadian banks stocks alone. Can you?
The Canadian oligopoly portfolio.
Many will suggest that the Canadian stock market is unique. Or let's say Canada is unique. We have a few sectors that provide oligopolies. The companies operate with a wide moat. They are even protected by regulators. How do you invest in the Canadian stock market? You might eliminate any competition.
Also in the Globe Ian Tam of Morningstar looks at the wide moat portfolio.
From April of 2012 …
Over this period, the strategy produced an annualized total return of 15.2 per cent while S&P/TSX Composite Index gained 7.6 per cent on the same basis. In calendar year 2018, the strategy lost 0.3 per cent while the index lost 8.9 per cent.

Once again, you'll find the banks, telco's, railways, pipelines – a few utilities.
I am a big fan of this approach. Who needs competition for the businesses that you own. Brian Belski of BMO had previously suggested that the Canadian banking sector is a protected cartel. They carve up the space, and profits.
I am writing an oligopoly post for findependencehub. But hey, I'll give away the ending. Here's the returns of the Canadian oligopoly portfolio with a 10% REIT and 10% Utilities addition. I've included the grocers as well.
It only beats the market by over 7% annual. The beat is even more exaggerated if we move through the financial crisis of 2008-2009.
BTSX – Beat The Toronto Stock Exchange.
Here's an interesting strategy that takes the biggest dividend payers from the TSX 60.
You can have a look at dividendstrategy.ca. That approach sings the Go Go's 'we got the beat'.
My money is on the 'oligopoly thing'. I should eat my own cooking and add more oligopoly sectors. Is there an ETF for that? Well not really, surprisingly. Hello BMO? BlackRock? Perhaps the closest I've seen is described in …
The Invesco Canadian Dividend ETF. Is this my new favourite?
But that fund is missing the railways and the grocers. Those are not big dividend payers. They don't make the cut. So we're still waiting for that Canadian oligopoly fund. Ticker MOAT, or OLIG?
I had previously looked at Norman Rothery's dividend approach in this weekend reads post.
Do you hold a portfolio of individual stocks? Please share your experience in the comment section. And as always investors should diversify across Canadian, US and International markets.
Weekend reads.
Let's get the bad stuff out of the way first. MoneySense offers advice on what to do if you have not filed a tax return. Thank you Evelyn Jacks.
Here's another sad report on mutual fund violations courtesy of Investor's Group. As I posted on Twitter and everywhere, run away from these folks. If you're with a mutual fund sales tentacle office start the transfer process today. Please share that post with friends. Especially if you know folks in the Vancouver area. There are sharks.
On a lighter note, David Aston offers retirement planning at every life stage.
Check out the latest moneysaver podcast featuring Sandi Martin of Spring Plans.
And on the podcast front you should follow ExploreFICanada. Very entertaining.
Also on the podcast front – here's a good counterbalance to the how do you invest in the Canadian stock market theme. Here's the recent rational reminder podcast. They will often suggest that there is no benefit to investing for dividend yield.
Read. Listen. Make up your own mind.
Mark Seed looks at covered call ETFs. I was happy to pitch in with a couple of thoughts on that post. Well, mostly the thoughts were by way of Northland Wealth Management.
On TheHub how to enjoy retirement on a fixed income.
On Boomer and Echo the story of an investor who was burned by weed stocks. Of course the sub sector crashed soon after I wrote this post on why it is speculative investing. Sorry 'bout that.
On GenYMoney there's a review of The Snowman's Guide to Personal Finance.
More on stock picking in Canada, Mike The Dividend Guy offers these 3 growth kickers. That is consistent with Mike's dividend growth total return approach.
Enoch at savvynewcanadians looks at the best online Canadian banks. I was happy but not be surprised to see Tangerine come out on top.
Here's my review of my/their cash back credit card. aka how to get paid when your kids spend your money.
And finally, retirementmanifesto offers the final words of T Boone Pickens.
And on final notes, we say goodbye to Neil Peart, the drummer of RUSH. My favourite band as a teenager and beyond. Neil is recognized as perhaps the best drummer in rock history. I listened, read. I played. In fact our high school rock band performed Side 1 of 2112 in front of our high school. Some Christmas concert eh?
My cousin (a professional musician) went to school with the 3 original members. He said his rock band was the #2 band in school.
Thank you Neil.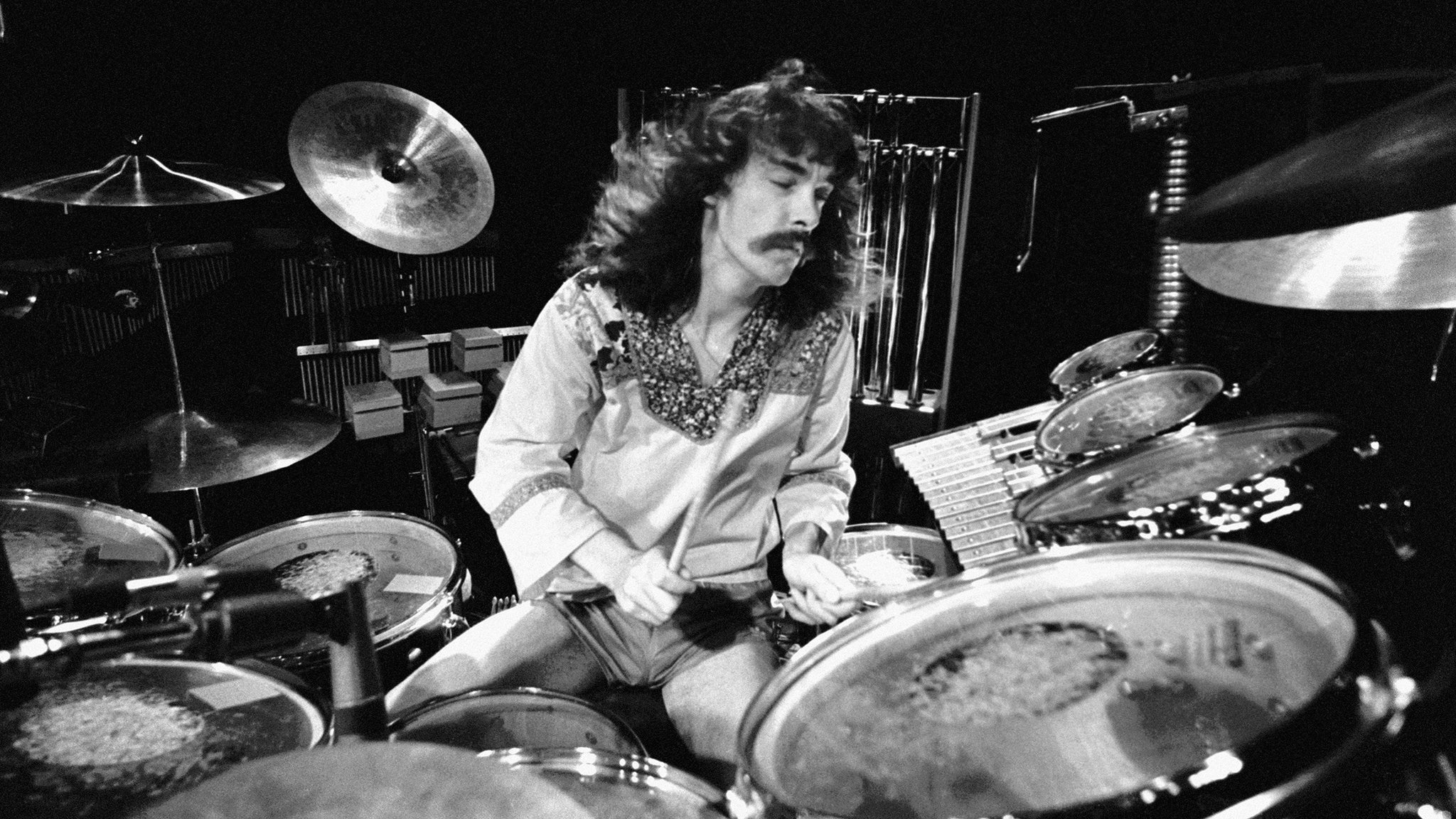 Thanks for reading. How many times will you listen to Tom Sawyer this weekend?
Canada's top-ranked discount brokerage.
Cut The Crap Investing readers can sign up with Questrade (Canada's top-ranked discount brokerage) through this partnership link. You can buy ETFs for free!
For details on affiliate partnerships please click here.
Dale